What You Need To Know To Pass The Splunk Enterprise Certified Admin Exam
Are you planning to take the Splunk SPLK-1003 exam as part of your certification journey? It may seem daunting, but you'll have the advantage of knowing what to expect and how to prepare. In this article, we will share everything you need to know about this certification to set you up for success. Let's start.
What Is Splunk SPLK-1003?
The Splunk Enterprise Certified Admin SPLK-1003 exam is an exam created by Splunk to assess the skills of a Splunk Enterprise administrator.
One of the main reasons for choosing this certification is that it is vendor-neutral. This means that regardless of your company being on the AWS platform, Google Cloud, or any other cloud, you can still take up this certification and be an asset to your company.
This exam assesses knowledge in four main areas:
Splunk Administration
Monitoring and Troubleshooting Splunk Enterprise
Understanding Big Data Architecture
Developing and Securing Splunk Applications
This four-tier model assesses the depth and breadth of skills required as an administrator or administrator-in-training.
Targeted Audience:
This exam is tailored to IT professionals capable of installing and configuring Splunk software, collecting and analyzing data from their infrastructure and application logs, monitoring the health of their environment, identifying trends, and reporting on performance metrics.
Applicants must have at least three years of experience as a Splunk administrator or developer.
Prerequisites:
Splunk recommends that candidates have completed the following pre-requisite courses or exams before taking the exam.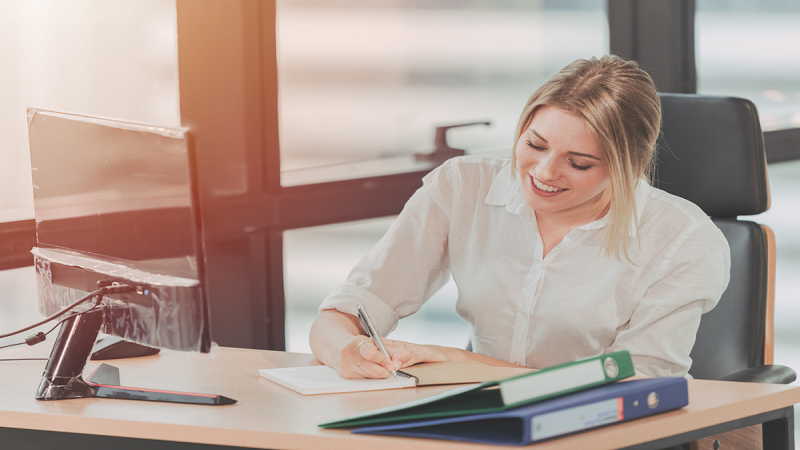 Importance Of Splunk Enterprise Certified Admin Exam:
Splunk is one of the most prominent IT Companies that provide fantastic products. Splunk Enterprise is a product used by thousands of companies worldwide; hence, it holds great importance. This certification validates you to be a part of Splunk's professional community and get the recognition you deserve.
As per certifications standards, Splunk SPLK-1003 is valid for three years.
Exam Format:
This exam is a multiple-choice and performance-based exam, which consists of 60 questions. The performance-based component asks you to configure Splunk Enterprise components in a simulated environment.
Splunk SPLK-1003 exam is available at Pearson VUE testing centers around the world.
How To Prepare For Splunk SPLK-1003 Exam?
Preparation for the Splunk exam is essential for success. Getting help from preparation resources like splk-1003 dumps, SPLK-1003 practice exam, etc. will help you to clear the certification in your first attempt.
Practice exams are a great way to identify where to focus your study time. Practice exams similar to actual SPLK-1003 exam tests are a great way to ensure you are prepared for the exam. If you want to ace it without taking time to study, practice exam tools can help you achieve greatness.
Where Can I Find These Splunk SPLK-1003 Exam Preparation resources?
There are many providers available on the internet, but one of the best that I use is Realbraindumps. Their Splunk SPLK-1003 practice exam questions and answers are the best, as Realbraindumps has a team of experts working hard to develop the latest SPLK-1003 exam questions and answers. They always keep their material up to date by frequently updating their SPLK-1003 dumps. So all the candidates can easily prepare for the certification exam.
Realbraindumps provides verified SPLK-1003 exam questions in PDF format. Using the SPLK-1003 dumps pdf file is straightforward; you need to download it and start studying it. You can also save the Splunk SPLK-1003 dumps pdf file on your PC or laptop. And you can use it when you need help in your actual exam.
Why Are Realbraindumps Splunk SPLK-1003 Exam Questions Better?
Realbraindumps Splunk SPLK-1003 exam questions and answers are better than others because they are updated frequently. As an organization, they always work hard to provide the best to the candidates. Experts check Splunk SPLK-1003 dumps by Realbraindumps. They select questions from various sources and provide them to their customers in SPLK-1003 pdf files. They also assess the usability of Splunk SPLK-1003 question answers and ensure they are up to date with the current exam for their valuable customers.
How Can This Certification Increase Your Career Value?
When passed, the Splunk Certified Admin exam shows that you have the knowledge and experience to configure, monitor, and maintain Splunk software in enterprise environments. It proves your ability to work with the latest version of Splunk Enterprise and navigate the product interface. It also enables you to demonstrate leadership capabilities by setting up a scalable and secure data platform for large-scale deployments of Splunk software.
With a certification from the most widely used log management solution in IT organizations, endless opportunities are available. There will be no job shortage for Splunk Enterprise Administrators as thousands of companies need such professionals for daily administration purposes.
Benefits Of Having Splunk SPLK-1003 Certification?
You can start your Splunk career with this certification, and you will be an asset to your company. Your Splunk SPLK-1003 certification will help you to get recognized by employers in the IT sector. If you are experienced, you can easily make a career in Splunk SPLK-1003 certification. It is gaining more prominence and is commonly used for logging. One of the primary reasons for its growing popularity is the increased need for data security that companies face daily.
Once you become a certified Splunk professional, your market value and your salary increase. This certification also proves that you have the skills to work at the highest level with thousands of other Splunk-certified professionals worldwide.
Experts verify Splunk SPLK-1003 Dumps Questions:
High-quality Splunk SPLK-1003 pdf dumps require experts to look at the SPLK-1003 exam questions before publishing them.
Splunk SPLK-1003 Exam Questions Are Updated Frequently:
The Splunk SPLK-1003 exam questions are updated frequently by experts. So you are always ready for your Splunk SPLK-1003 exam.
100% Guarantee To Pass Your Splunk SPLK-1003 Exam:
If you prepare for the certification using our dumps, we guarantee you will pass the exam on your first attempt.
Downloadable Splunk SPLK-1003 Dumps PDF Files:
We provide the Splunk SPLK-1003 exam questions in downloadable PDF files for easy learning and printing them out as well if you want to edit these files any time later.
Splunk SPLK-1003 Exam Dumps With Free Updates:
We provide the Splunk SPLK-1003 exam questions with free updates; whenever Splunk SPLK-1003 exam questions are changed, we update our dumps accordingly. We will inform you once the update is done. You can download your product within 24 hours of purchase.
Why do Companies Need A Certified SPLK-1003 Splunk Administrator?
Splunk software is gaining popularity daily as companies look for more effective ways to track and manage data. With a considerable number of events per second to be analyzed, the need for a firm administrator who knows how to use Splunk software and identify the necessary information is vital. This is when SPLK-1003 certification for admins comes in handy. SPLK-1003 exam ensures that every candidate meets specific criteria set by the company before being hired as a Splunk administrator.
Salary Of A Splunk SPLK-1003 Professional:
The average salary of a Splunk SPLK-1003 professional ranges from $30,000 to $120,000 per year. This is because of the numerous opportunities that exist for Splunk SPLK-1003 professionals. Also, the number of jobs for a Splunk SPLK-1003 professional is increasing daily.
What Next, After Passing The Certification Exam?
Once you pass the SPLK-1003 exam, you become a Splunk-certified professional. Besides this Splunk certification, you need to continuously update your knowledge and make yourself aware of the latest technological changes to work on high-level projects efficiently. It would help if you also established an online presence so that the companies looking for a Splunk administrator know about you. With our help, we will make all this possible for you. We provide various services, including preparation material for the Splunk SPLK-1003 exam, evaluation material for the SPLK-1003 exam, and professional guidance regarding the certification process.
Final Thoughts
This article intends to provide a comprehensive insight into the Splunk SPLK-1003 certification exam. It has been created by experts having in-depth knowledge of their respective fields. We understand how difficult it is for beginners to select a perfect certification course, which is why we have created this SPLK-1003 certification guide to help candidates find the best solution.
We hope this blog benefits you with our in-depth information on various topics related to the SPLK-1003 exam. If you have any queries regarding this guide or want to add anything else, please feel free to comment below.